Reply To: Crazyiest thing you have seen.
April 7, 2020 at 9:11 pm
#29262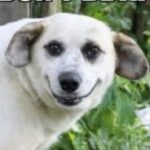 Richard Anderson
FUNK: 3,485
craziest thing I have seen? About 30 years ago I saw a bright ring of blue light moving quickly above powerlines, it seemed to be following them. It moved very very fast.
The next day I told my mother and she was surprised as my brother also saw the same thing that very same night but about 20km from where I was. I was glad he also saw it, I was thinking I was seeing things. Makes you wonder how many other people saw it. There was nothing in the news papers.
I'm just glad if it was aliens, that they weren't the probing kind rofl