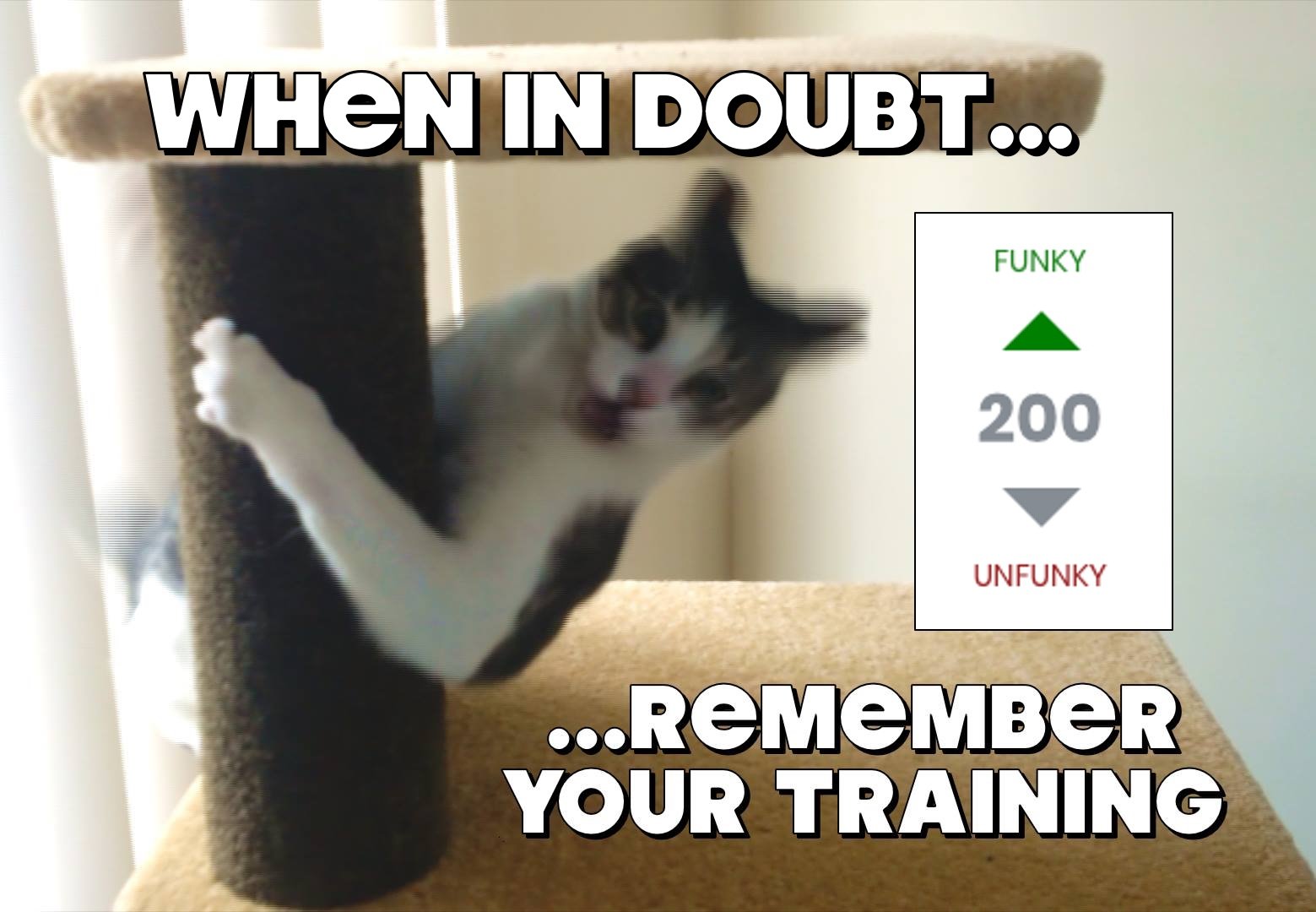 Introducing Memes in the Forum!
Posting memes is simple:
Go to the new Memes Forum
Select the best Topic to post your meme to (recommend posting to the main featured topic, which will appear at the top)
Find the Reply box at the bottom of the page
Click the Insert Image button to upload your pic (must be JPG, PNG or GIF under 2MB)
Click Submit!
Feel free to add a comment or anything else you like to the post.
If you see a meme you like, click the FUNKY arrow next to it. If you think it's not that great, try the UNFUNKY arrow to vote it down you heartless monster, haha.
Oh, and it may look like you can vote multiple times, but only one is actually counted (refresh to check).
NOTE: If you see an inappropriate image, report it to our moderators by clicking the Report button above the post.
Currently you can only attach one image to a post
Max image size is 2MB (JPG, PNG, GIF)
You can now upload images to any post in the forum!
All images must follow the Forum Rules (no rudey nudies, graphic violence, spam, etc.)
Posts are currently ordered by how many FUNKY up-votes they have
Posts are currently ordered chronologically, not by popularity, due to a cheeky bug that would mess with the order of other forums
We'll probably post a new main topic to post your fresh memes to each week, to keep things fresh
Old meme topics may be deleted after a certain amount of time to free space
Still testing the system out, give it a shot and let us know what you think!
Special Thanks to the FUNKY PATRIOTS
This new, exciting, groundbreaking, never-before-seen meme posting feature would not have been possible without the FUNKY PATRIOT legends, who's support keeps the website and videos free for everyone to enjoy.
Massive round of applause to the PATRIOTS. Now we can upload images and memes to the best social network in the world 😀
If you would like to sign up and power the FUNK TRAIN into the future, hop aboard!