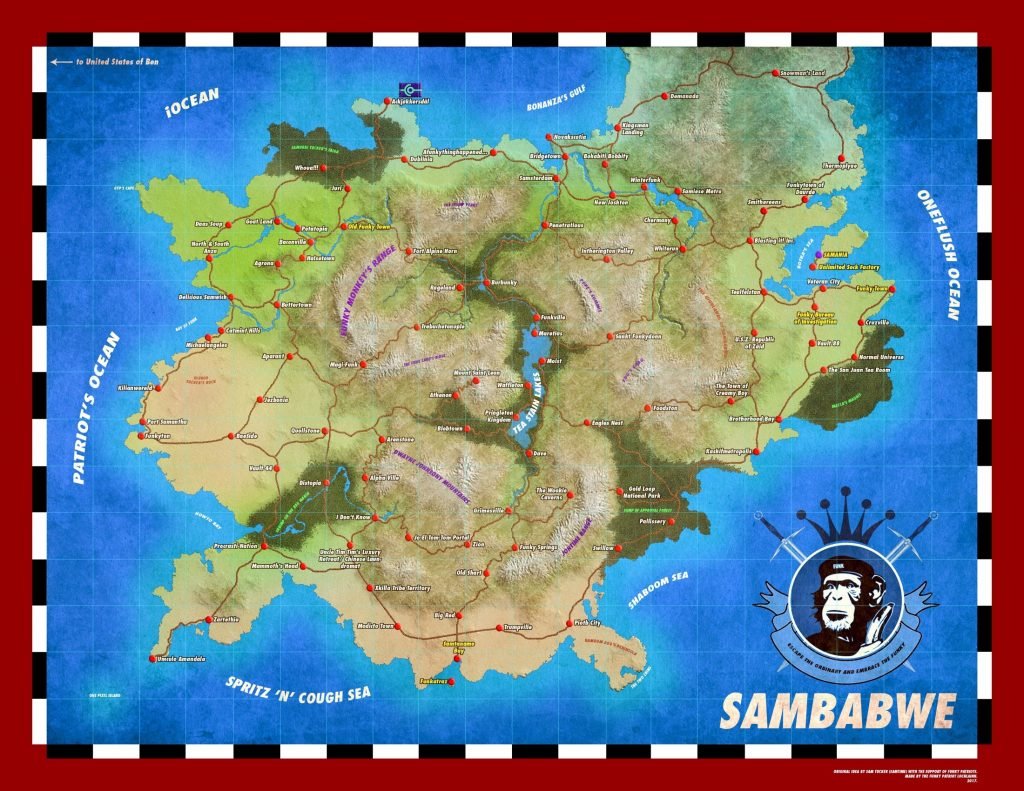 WHAT IS SAMBABWE?
SAMBABWE is our own island-paradise where we can escape the ordinary and embrace the FUNKY!!
WHAT IS THERE TO DO IN SAMBABWE?
Discover the amazing towns settled by our brave FUNKY MONKEY pioneers.
Ride as one with the cows on the roller-coasters of Buttertown
Fly to the west-coast and become a star in Michaelangeles
Or just relax in the magnificent Chateau Potato of Potatopia!
But beware not to step out of line, or you may be sent to FUNKATRAZ or SAMTANAMO BAY
HOW DO I GET A TOWN?
Become a FUNKY PATRIOT member on this site to claim your town.
WHAT ARE THE TOWNS?
Here are the comprehensive records of all town settlements and their current mayors:
Please enjoy your stay at beautiful SAMBABWE!