Reply To: Operating Systems – Who Is Better?
April 5, 2020 at 12:17 am
#28554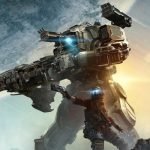 WaggishOhio383
FUNK: 4,494
For my desktop, I like Windows 10. It's the best OS for gaming, and the interface isn't terrible. However, for laptops I much prefer Linux. Windows 10's design just isn't that great for laptops and it runs really slow. Linux is lighter and faster and does everything I need for a school laptop. For phones, I prefer Android just because of the wide range of phones available and how customizable it is. While I will say that ios may be easier to learn how to use, it lacks some of the customization and functionality that I've come to love on Android.