Reply To: What is your favorite movie
March 13, 2020 at 3:45 pm
#26557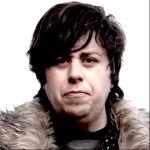 POPE SAMTIME
FUNKY POPE
FUNK: 54,115
Rank: Diamond-Back Gorilla
Favourite movie I'd admit to: Memento (2000)
So awesome how the movie's backwards structure mimics the type of amnesia the protagonist has. It's like you forget what just happened 5 minutes ago too (but in a good way)!
Secretly my favourite movie: Les Miserables (2012)
One of the only musicals where I actually like most of the songs. And by having actors that can sing (rather than singers that act), it ads so much more emotion to the songs. Not that I'd admit to any of that soft stuff of course.
—-
Haha, that's why I said potentially boring content @EddiesTech , depends on the audience 😀