Reply To: Apple iphones are overpriced aluminum.
February 29, 2020 at 3:29 pm
#25619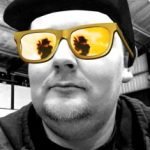 bzerk86
FUNKY KING
FUNK: 8,112
Rank: Diamond-Back Gorilla
@Clutch for sure, the maxed out MacPro is insane, I doubt even Pixar animators need that level of horsepower. However it's not as expensive as an equivalently specced xeon workstation from Lenovo that can easily reach over $110,000 (not a typo and no monitor).
Consumers rarely see how much true professional grade equipment can cost. A recording mic can be tens of thousands of dollars, a professional construction drill from Hilti can be two thousand and a mainframe linux server can be tens of millions with a hundred grand a month licensing fee.
Creative pros will definitely find a modestly equipped version valuable, one it's a tax deduction and secondly if it saves you time in processing many tracks of music, video editing ect it means you can get more done. The below video elaborates on this, they have never seen a computer that can do the same level of processing as the MacPro.
The screen and stands are costly, but not as much as the the equivalent from Sony that is $30,000.
I think at the end of the day it's all perspective, use what you like because there is no point spending a cent on something you don't like using. Phones, computers and consumer electronics are things we interface with on a daily basis and in my mind if you can afford a $1500 phone that you like, regardless of brand, buy it because you will enjoy each interaction more.
My mother has to be one of the most computer illiterate people I know, yet she picked up and started using my iPad one day and before we knew it she was comfortable playing games, doing online banking, email and FaceTime. She loved my iPad so much she went and got herself an iPad pro. It's a lot for a tablet but what would have the purpose been spending the same money on anything else, she wouldn't have know what to do with it. That to me is how much time, research and thought goes into the software and hardware from Apple. Sure, it's not all perfect but what is?