Reply To: Alternatives to Google.
February 20, 2020 at 2:55 pm
#24562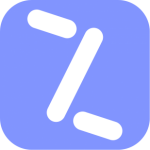 hidazip
FUNK: 8,557
Rank: Diamond-Back Gorilla
I'm using a custom domain so I don't know that much about the free account.
I would pay if you want to label and categorize your e-mails or if you want to use more than 1 address.
Security wise, it's the same so if you don't need these things, the free account would be enough I guess.
Oh and the storage is also limited to 500MB, but I think it's enough if you don't receive that many attachments.