Reply To: Can't edit when refresh the page
February 13, 2020 at 6:50 pm
#23471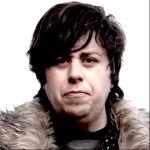 POPE SAMTIME
FUNKY POPE
FUNK: 54,291
Rank: Diamond-Back Gorilla
You can only edit for the first 5 minutes after you make a post, to quickly fix any errors you spot when reading it back. After that it's set in stone in the FUNK-O-BLOCKCHAIN-PUTER forever!! (Unless you delete it).
It's that way because currently users don't have to mark their posts as "edited" when they change them.
If you see a mistake after 5 minutes, you can post again or delete your post.