Reply To: Minecraft Bedrock Edition?
February 7, 2020 at 5:06 am
#22725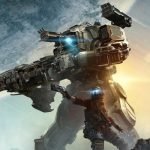 WaggishOhio383
FUNK: 4,494
I personally prefer Java. It's the older version, so there are a lot more, and better, servers, maps, mods, etc. available for it. Also, for whatever reason, I just think the graphics on Java look better. Aside from Java, I really like the old console versions as well. I wish they would give Xbox One edition all the updates PS4 edition got. I hate how Microsoft tried to push us onto Bedrock. It's just not as good.