Reply To: What should I do?
January 31, 2020 at 7:21 pm
#21687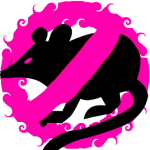 TheBlackRat.TGV
FUNK: 1,657
if you are looking for another platform u can allways upload stuff to reddit. that's always fun.
for what you can do on youtube I would suggest you being you. if you like gaming. get a webcam and play. if you like working out. give out tips to get started.
actually. giving out tips for people to get started to whatever you like doing is a gr8 way to make communities grow. I would like to start a series on yt called "anime deep dive" where I basicly review animes and tell people what kind of anime it is. and commenting on what I think. I want people to start to watch more anime XD