January 30, 2020 at 10:46 pm
#21461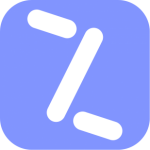 hidazip
FUNK: 8,557
Rank: Diamond-Back Gorilla
What I want is,
a telephoto lens(10 times optical zoom),
normal lens,
ultrawide lens,
and a ToF sensor.
I actually don't care about the front facing camera, since I never use it.  I'd rather have more screen real estate and higher IPX rating.
I would really like to be able to use all the lenses in manual photo mode since you can't do that on the S10 and the Note10.  The optical image stabilisation on those devices are fantastic so I would like to see the same quality on more phones.