Reply To: What is the most unpopular tech opinion you have?
January 29, 2020 at 10:08 pm
#21078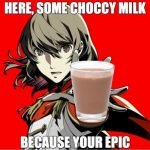 PotatoSalad128
FUNK: 1,489
Rank: Lion-Tailed Macaque
I agree with @hidazip.  I know that I probably should care that companies are collecting my data, but I honestly don't care if they're collecting information about me as long as they don't use it to steal my identity or pretend to be me.  If it's just for ads, then I don't really care.  It's almost impossible to avoid trackers on the internet from big tech companies like Google and Facebook.  Either way, the advertisers get to show their ads to people who would more likely want/like their products, and I get to see things relevant to me.  Tbh, this is one of my tech opinions that I really feel that I shouldn't have, but do have anyway.