Reply To: What Happened To Zombie Games?
January 29, 2020 at 5:48 pm
#21030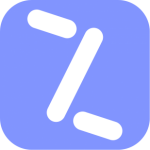 hidazip
FUNK: 8,557
Rank: Diamond-Back Gorilla
I would recommend Dying Light and Dying Light 2.
These are exactly the type of game you mentioned.
Roam around an infected city while kicking around zombies with your crafted weapons that you made from materials you gathered.
Or you could try DayZ.  It's more of a slow paced survival game than a zombie game, but you can customise the amount and aggressiveness of zombies.  You walk around the map gathering supplies to survive while dealing with zombies.  You start with almost nothing so gathering those supplies is really necessary and there isn't even a story.