January 29, 2020 at 5:42 am
#20804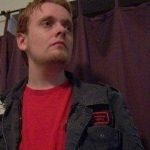 Robert Jene
FUNK: 545
Rank: Humble Squirrel Monkey
YouTube kept on notifying me so I set mine to "No, this channel as not made for kids…"
I really feel it for the peeps who were making videos for kids and making money before.
What do they do now? They can't really go patreon. Cuz they can't ask their viewers to ask their parents to pay them.
Can they?