Reply To: Does anyone here use stadia?
January 29, 2020 at 3:57 am
#20746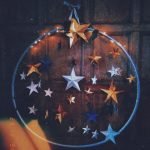 reugoo
FUNK: 748
Rank: Humble Squirrel Monkey
I actually have it and thoroughly enjoy it, I don't have the input lag problem and all graphics are fine with lag spike only in places where an Xbox or PlayStation would have them. My only issue is the game library but that is being improved. I would definitely recommend it, the crap on the internet is false in my case but of course it will vary from person to person based off of your WiFi speed.