Reply To: What is the most unpopular tech opinion you have?
January 28, 2020 at 2:03 pm
#20294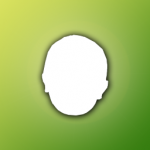 TheRandomMelon
FUNK: 1,646
@UnNotchslayer1 I think a lot of people agree that 7 is better than 10 in terms of looks IMO. A lot of people reminisce about Aero a LOT. I personally miss Aero, as I used to use Windows 7 daily before I got newer PCs that no longer have support for 7.
Some smartphones are too thick IMO, but my true opinion is that we need to make smartphones smaller in general. They're starting to become these behemoths of phones and I think they should be small enough to fit comfortably in one hand.