Reply To: The best Zelda game?
January 27, 2020 at 10:04 pm
#19123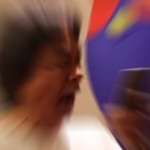 TheYellowPolarBear
FUNK: 1,211
Before I started playing Breath of the Wild, I loved Wind Waker. It felt like what Zelda was meant to be, an open-world adventure. Of course, I went on to play Breath of the Wild and loved it. It's still my second most played game on the Switch with ~160 hours (behind Splatoon 2 which has 225 hours) and I still haven't completed the DLC in Master Mode. I feel like the DLC was a great addition to the game. The main story already had so much gameplay and content to play through, so adding this was guaranteed to make this was one of the most replayable Zelda games.
I hear a lot of people complaining that Breath of the Wild is like a Skyrim rip off, but I feel like in a way it's kind of what Zelda should have been for a long time.
So basically, Breath of the Wild is really good because it has a vast amount of content and a really large world to explore as opposed to previous Zelda games. Wind Waker is also a great entry in the series, but I prefer BotW.