Reply To: Forum Topic Suggestions
December 1, 2019 at 1:38 pm
#15334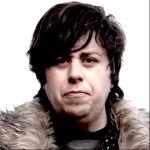 POPE SAMTIME
FUNK: 57,042
Rank: Diamond-Back Gorilla
Like the idea of an "All things SAMTIME" forum. But as a place for people to chat about videos, memes and stuff on the channel (and not just ask me questions, haha).
How about this:
– Welcome
– All things SAMTIME
– General Discussion
– YouTube
– Tech
– Games
– Movies
– Website bugs / Feature Requests
Oh, and there's a pretty cool extension to add likes to forum posts and comments. But it's a pricey paid plug-in, so might look at getting it down the road.