Reply To: I got a blackberry classic
March 19, 2021 at 10:30 pm
#47200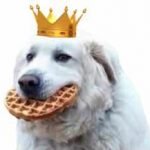 Kalle69
FUNKY LEGEND
FUNK: 14,968
Rank: Diamond-Back Gorilla
All of blackberry 10 is shutting down for good on the 4th of january 2022.
And without the blackberry services, you'll basically not be able to use it at all. Not even text or calls. Well, hopefully the blackberry releasing in 2021 would be a good upgrade, but I probably won't be able to afford it anyway.
Hopefully they extend the support, but doesn't look like it.