February 12, 2021 at 10:37 pm
#46359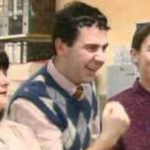 I8a6evjj
FUNKY LEGEND
FUNK: 12,050
Rank: Diamond-Back Gorilla
I live in Melbourne and I know the area. If he picked up his Fallout 76 helmet in Pakenham and thought they were a bit rough down there and filmed at Cannibal Hill down the road near Gumbaya Park He definitely lives in the area.
If I may digress, Sam thinks he's a hipster but a real hipster believes that they are the Ancients in Stargate and have achieved ascendance they are so full of themselves. They are that smug.
No. Sam is more down to Earth. He's a Bogan Hipster. In other words he aspires to be a smug prick but can't follow through selling his soul to the devil so "Youtube special" will have to do.
What has this to do with his location? Well, a real Bogan would live in Pakenham, Cranbourne or Narre Warren. (Narre Warren is an old aboriginal word for urban sprawl). That leaves Berwick.
Berwick was once a trendy little place on the outskirts of Melbourne until suburbia caught up with it some 25 years ago. And given it's trendy status Berwick grew because all of the Bogan hipsters wanted to live in a trendy suburb. Berwick got so big they also made another suburb called Berwick South for the late comers. It is the most inclusive exclusive suburb in Australia. It has extended half way to Antarctica as we speak.
So in conclusion, there's every chance he lives in Berwick South.