Reply To: Good Reads and Hidden Gems
April 21, 2020 at 11:46 pm
#30881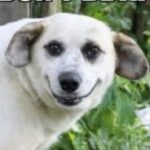 Richard Anderson
FUNKY KING
FUNK: 2,854
Pillars of Earth? Will check that out Sam.
My 3 fav series of books are rather old and hard to find.
Firstly "Dragon Lance" by Margaret Weis and Tracy Hickman. Good old Dungeons and Dragon stuff. There are about 15 of so books in total but I think the first series of four books "Dragons of Autumn Twilight" through to "Dragons of Summer Day" are the best by far.
Second series of books for me is the "Spell Jammer" series. Again it's Dungeons and Dragons based.
Lastly "Star Wars – The X-Wing Series" still available on the net today. If you like Star Wars they are a must, not the newer fluffy "Disney" Star Wars where Luke drinks from babies bottles but the old gritty original Star Wars where Han Solo shoots people under tables without warning.
Im not bitter about Disney in any way…. honestly 😛