Reply To: Favourite Video Game Console?
January 28, 2020 at 2:21 pm
#20309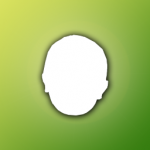 TheRandomMelon
FUNK: 1,646
Either the Dreamcast or the OG Xbox. Both are pretty similar, and I love them equally. Something about them is just captivating to me. I keep coming back to YouTube videos about them, and the homebrew community, and all of that stuff. The PS3 is a close second, though. I loved playing Minecraft, NCAA Football 14 and LittleBigPlanet on there. The PS3 is the best PlayStation IMO.