Reply To: I'm buying a new phone
April 19, 2022 at 6:26 pm
#58785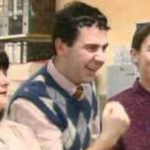 Mike Hockleby Cumming
FUNKY KING
FUNK: 14,087
Rank: Diamond-Back Gorilla
I'm going retro these days. Last new phone I got was an S10+ in 2019. Currently have a similar vintage refurb Pixel 4XL. No need to spend beyond that unless you are a serious photographer in which case get a serious camera.
As for brain cancer, I'm going with a neck wearable BT hands free speaker device instead  buds, pods or having the phone near my head. I can't understand why 10 to 50 milliwatts of BT is scarier than up to 1000mW from a phone. 5G is way higher frequency than BT anyway. I hope Sam is wearing EMF radiation blocking underwear. I don't think they are made from steel wool but if so they must be very uncomfortable
And last of all, I only logged in to say that the good ole SanDisk USB stick is good for at least 2 washes if not more in the washing machine. I tested it…accidentally.