Reply To: Pope Sam Appreciation and Well Wishes
February 6, 2022 at 4:38 pm
#57667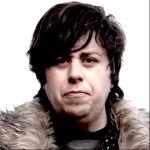 POPE SAMTIME
FUNKY POPE
FUNK: 55,517
Rank: Diamond-Back Gorilla
Hi everyone, thanks heaps for your messages.
I'm feeling pretty good right now. The surgery went well and I spent the first couple of weeks doing a POPE FORTNIGHT. I.e. Laying back and watching all the movies. Big thanks to MUMTIME helping me out during the recovery.
Starting to get back into the swing of things and planning some fun content for when I return.
I find out next week about the biopsy results, what cancer it was, and about any future treatment and/or scans.
Thanks again and stay FUNKY!