Reply To: Pope Sam Appreciation and Well Wishes
January 15, 2022 at 11:36 pm
#57478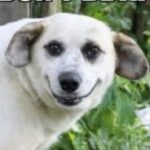 Richard Anderson
FUNK: 3,485
I'm never good at this sort of thing, my terrible sense of humour and my personality disorder often cause me to say something totally wrong hehe. Here goes….
We're all hoping, praying, making offerings to Odin (or whatever method we use) for the best possible outcome and a fast recovery.
Can't wait for your triumphant return. Love you dude (like a brother that is), you're the best!