May 27, 2021 at 3:24 pm
#48928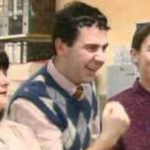 Mike Hockleby Cumming
FUNKY KING
FUNK: 14,087
Rank: Diamond-Back Gorilla
I'm thinking of gambling on crypto! Yass.
I don't mind decentralised currency but it has to be backed by a tangible asset and legal instrument as well as the secure ledger that block chain provides for it to be legit.
But I have clearly underestimated the power of stupid people in large numbers and should have taken advantage of idiots in the last unexpected pump and dump this year.
Firstly, one must see the pool of crypto as one would a pot in a game of poker and that that pot is secured by block chain so no one can steal from the pot. It's only value once you have thrown in your chips that you traded for cash is the willingness for someone else to exchange those chips for said cash. So it has only a psychological value.
But as I said, never underestimate the power of stupid people in large numbers which I regretfully have done so.
So, I've gone to Binance and got an account. Then I transfer AUD to stable coin which is a crypto locked in to the USD. But first is it a legally binding contract that Binance must pay me back their stable coin to USD later?
Not so USDT, the older stablecoin:


So, how about BUSD?
Well it's approved by the New York State Department of Financial Services which is surprisingly enough, an actual US government department and not some made up company with a virtual office in Bermuda. So that's a start.
BUSD is 100% backed by U.S. dollars held in FDIC-insured U.S. banks.
So first step is to chuck money at BUSD. Then set a low auto buy limit for ETH in Binance to buy ETH at a set point with BUSD. Then at 2am, when someone is watching Samtime in Europe, ETH will hit the low point soon after a whale dumps their coin and the trade will be done without interrupting your viewing pleasure. This buy will occur at the same time the whale buys back in at the same low point they created while all of the idiots buy buy buy in a frenzy of FOMO for a ridiculous and ever increasing pump.
So, let's go gambling. And remember, don't put more into it than you are willing to lose.
Enjoy.
P.S. I really hope Sam does another Crypto wrap and does a "hard fork" joke with an Indian accent.