Reply To: whats a good pc for around $130?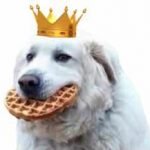 Kalle69
FUNKY LEGEND
FUNK: 14,968
Rank: Diamond-Back Gorilla
If you want higher framerates in Geometry Dash, there are some things that can help, without buying a whole new computer (that will be equally as bad as the one you have now).
You could try to uninstall bloatware that was pre installed with your PC, and programs you arent using anymore.
You could also try to close as many programs as possible, things like browsers, discord, and other programs you just leave open in the background, these can significantly impact performance, esspecially on a low end laptop.