Reply To: FunkOS — Real…ish Edition
April 12, 2021 at 9:40 am
#47774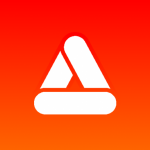 andyman11–CodeLikeCrazy
FUNK: 936
UPDATE:
Funk menu is now complete
File Explorer is now complete
funkText is now complete
funkFS is now available
Planned Features:
Proper Settings Menu (UI components done but there is no settings to change yet lol.)
Wallpaper Changer (will be in settings menu, but for now it will just be a seperate application.)
popeDialer???????