Reply To: whats a good pc for around $130?
April 10, 2021 at 9:31 pm
#47741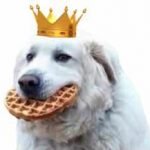 Kalle69
FUNKY LEGEND
FUNK: 14,968
Rank: Diamond-Back Gorilla
If you want a good laptop you have to buy a more expensive laptop, I recommend at least $400 if you want something decent.
If you had a bad experience with a $150 laptop, your logic shouldn't just be to buy another one for around the same price, it'll probably be equally slow/bad. Just buy a more expensive laptop.
But if it absolutly has to be that cheap, your best bet would probably be something used.