Reply To: covid aint that bad.
April 4, 2021 at 11:40 pm
#47599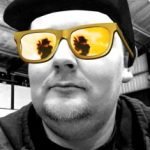 bzerk86
FUNKY VIP
FUNK: 8,264
Rank: Diamond-Back Gorilla
I am glad you are okay.
It seems that people either get it mildly or end up in intensive care.
Many people also seem to be effected by what is know as "long term COVID" where their organs such as kidneys and/or brain show symptoms of infection and can cause issues for life.
COVID-19 is not a flu or cold. There have been approximately 2,830,016 deaths reported worldwide. In the U.S, 553,140 people have died of COVID-19 between January 2020 and April 2, 2021.
FLU: The World Health Organization estimates that 290,000 to 650,000 people die of flu-related causes every year worldwide