Reply To: Ready for CyberPunk 2077?
March 17, 2021 at 9:21 pm
#47173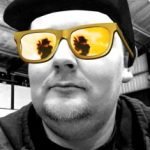 bzerk86
FUNKY VIP
FUNK: 8,264
Rank: Diamond-Back Gorilla
So I have passed 100 hours of gameplay and I have been having a really good experience. Its friggin breathtaking and time passes so quickly.
I'm playing on PC and have only experienced a couple of bugs. People on last gen console seem to be having a hard time per what the media is saying.
I have a 8 core Ryzen 7 3700x CPU, AMD RX 5700 XT GPU and 16gb of RAM. It's up there but not bleeding edge. I can get 60+ FPS on ultra, although my GPU runs at about 90c and sounds like a leaf blower!
I look forward to seeing what updates and expansions come in the future.
Here is one of the trailers: