Reply To: I hit 1TB internet usage!!
March 17, 2021 at 9:06 pm
#47170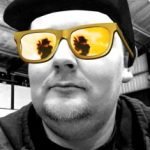 bzerk86
FUNKY KING
FUNK: 7,436
Rank: Diamond-Back Gorilla
That's a whole lotta internet.
I have been on a few weeks leave from work and I dread to think how much I have used. Between my laptop (reddit/YouTube) and my gaming rig, its probably quite high. We are on an unlimited plan and our ISP doesn't even bother to show how much we have used anymore.
Edit: What speed is your plan? We have fixed wireless, 35mb down and 5mb up. Doesn't sound like much but its very reliable and we hardly ever experience buffering when both of us are going full throttle.
This reply was modified 7 months ago by

bzerk86

.