Reply To: So who wants to talk about the coup happening in the US right now?
January 20, 2021 at 9:56 am
#45953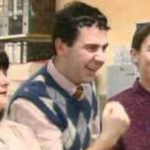 I8a6evjj
FUNKY LEGEND
FUNK: 12,050
Rank: Diamond-Back Gorilla
Cognitive dissonance:
If you took the aliens from the movie "Mars attacks" and said they are all Nazis you'd be right because they came to kill everyone on the planet. That is a stereotype of those Aliens but accurate. However, if peaceful Asgards from the SG1 TV series came to earth and we called them Nazis that would be a false stereotype. Then if we used it to justify their extermination then we'd be the Nazis while calling them Nazis. Holding two hypocritical views at the same time is called cognitive dissonance.
Fascism is the forced "oppression of opposite opinion" (the 4 "o"s as I call it) yet the Leftard community want to censor opposite opinion to prevent fascism. More cognitive dissonance.
The Capitol raid was a set up sparked by Antifa with actors like John Sullivan from BLM at the front of the charge while cops waved people through. The only "patriots" to think they were actually going to arrest anyone were a few Q-tards who came out of the rabbit hole. It's all on video record if you care to watch other than fake news. To claim that as terrorism while ignoring years of BLM terrorism on a massive level where property was constantly destroyed and people murdered is hypocrisy and lying to one's own conscience to satisfy their hate.
So to stereotype the immense numbers of peaceful people at the rally fascist racist terrorists that need to be censored, persecuted for their white supremacy and "rounded up" (as fake news pundits said) into concentration camps then you are a fascist racist terrorist justifying your actions by accusing others of fascist racist terrorism which is what we see from the left.
As Yuri Bezmenov, who narrates Call of Duty Black Ops, said, it takes a generation (millenials) of subversion to demoralise a nation with Ideological Subversion.
This is done with identity politics. E.g. You are a fascist Nazi not by your actions (like the Mars Attacks aliens) but by your identity (like the Asgards being dehumanised).
Or on the flip side:
You are a victim not because of any transgressions against you but because of your identity (Me too). Victim-hood is weaponized wherein it is used to attack and dehumanise with false claims of victim-hood. False flags are a perfect example where they are used to dehumanise opposition to justify terrorism against them in the guise of defence. Inverted truth and Cognitive dissonance again.
To best understand cognitive dissonance is to understand psychopathy and to understand psychopathy requires an example thus:
China claims all of the South China sea. So if a Filipino goes fishing off his own coast, China isn't invading, he is. In reality China is invading. Likewise, a psychopath has all of the human rights territory, others none. Equality in their mind is all for me, none for thee. So if you move from 100% in their favour to 50/50, in their minds you aren't claiming your rightful equal portion of human rights where the same standards apply to all, you are a terrorist and they are a victim. This inverted truth is the hallmark of the cognitive dissonant psychopath.
On the flip side, if you are brainwashed into believing that you are at fault for claiming your equal portion against their right to 100% then you are "gas-lighted" and the term cucktard is your identity (by actions not identity).
I've got it all mapped out. I want to write a book one day called "Psyops for Dummies".
This reply was modified 8 months, 4 weeks ago by

I8a6evjj

.