Reply To: Video Compression Not Enough
November 11, 2020 at 6:39 pm
#44207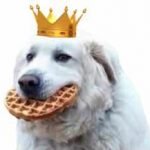 Kalle69
FUNKY LEGEND
FUNK: 14,968
Rank: Diamond-Back Gorilla
I use the command-line some times. I'm completely okay with it, but from what I've heard, sam hates using it.
I mostly use handbrake to compress videos to under 8MB for posting them to discord. I just think video compression is fun. I usually choose bitrate when I compress, because bitrate gives me more controll over the file size, but it does also have constant quality. Constant quality is probably better to use for funkytime.tv
Handbrake is based on ffmpeg and is completely free and open source.
I have used FFMPEG a few times, the only reason for this is that handbrake doesn't let you set the frame rate to any number you want, it only has a few presets, the lowest one is 5, I sometimes use it for videos with are just one image for the entire video and set the framerate to 0.01.
I tried VLC, but it's not as powerful at heavily compressing them, but probably works fine for funkytime.tv.
And one more thing, if the system funkytime.tv supports vp9, I highly recommend using it, it's much better than h.264/avc