Reply To: Video Compression Not Enough
November 11, 2020 at 2:45 am
#44155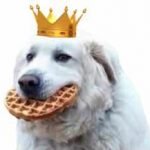 Kalle69
FUNKY LEGEND
FUNK: 14,968
Rank: Diamond-Back Gorilla
Handbrake is similar to ffmpeg, but it has a GUI so it's easier to use especially for people that hate using the terminal. I explain more of how it works in this topic. But I agree with you, samtime daily in 360p has a higher bitrate than most 1080p youtube videos.
In one of the monthly live chats, he said that through the jetpack subscribtion he gets he gets 8TB of storage and unlimited reads from those files. So it's not really a concern for him that he'll have enough storage for them, but it is a problems for users with bad internet connections.
This reply was modified 11 months, 1 week ago by

Kalle69

.