Reply To: Where is the Discord Invite link?
September 11, 2020 at 3:16 pm
#36765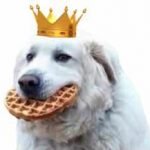 Kalle69
FUNKY LEGEND
FUNK: 14,968
Rank: Diamond-Back Gorilla
the samtime discord doesn't allow users to create invites and as far as I'm aware there is no discord link that doesn't expire.
The thing you'll have to do is wait for the next liveshow and click on the call in link, if you live in a timezone where you can't watch the stream it doesn't matter, just click the link the day after the stream.