Reply To: I compressed an episode of SAMTIME DAILY to under 2MB
September 7, 2020 at 1:35 am
#36674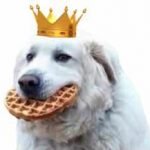 Kalle69
FUNK: 15,518
Rank: Diamond-Back Gorilla
I used a program called HandBrake, it's available on Windows, MacOS and Linux.
Here is a short tutorial on how to use it:
In the summary tab:
Set the Format to webm or mkv
In the video tab
Set the Video Codec to VP9, as it has much better compression than other older formats
Set the frame rate to constant and Same as source, you can lower the framerate if you really need it to really lower the file size, I wouldn't recommend going bellow 15fps and if you're going to lower the framerate I think you should set it to variable. A lower frame rate is less noticeable on a low-resolution video
In the quality I would recommend you do Avg bitrate rather than constant quality, in my experience. For 1080p video 512kb/s is fine. For 720p 256kb/s, for 480p around 128kb/s, but try experimenting with it a little bit. It is possible to set it to 1, however the actual bitrate after you export it will be much higher
In the audio tab:
Set the codec to opus and the mixdown to mono, because the stereo almost never makes a difference and many videos are stereo even though there is no difference in the left and right channels
I'm not an audiophile, but the I think that 40kb/s should be enough in most cases, but 12 is also fine for just talking
Dimensions tab:
Set the resolution to whatever you think fits
The program will automatically crop the video if it detects black bars
Then you just press the Start encode button, this can take some time
Many people view compression as a bad thing, but really it is not, if nothing were compressed a 4-minute 1080 samtime video would take up 44GB and you would need a 1,5 Gb/s internet connection.