August 21, 2020 at 1:11 pm
#36134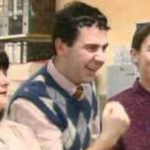 Mike Hockleby Cumming
FUNKY LEGEND
FUNK: 12,161
Rank: Diamond-Back Gorilla
Yea, pretty slow here. He should get a sponser like "Mega" storage and have an upload portal here or something. Make it useful, not just social. I get my social fix in Youtube comments. Big time heated arguments with words like Woketarded and F*!knaut flying everywhere. Love it. I got accused of killing grannys recently for calling out C*!*-19 as B.S. I wasn't the one who put people with the flu (corona virus) in old people's homes to boost death rates though was I?
But I'll start posting vids of my fitness fanatic really adorable, Super heroine who is a long time companion of mine, with ripped features and abs. Amazing for a woman. Totally natty (no roids) or she'd look like a dude in a mankini like so many women on roids do at the Olympia (ew).
I think she needs a popularity platform that isn't FB. She gets shut down because trolls make lude comments and she posts pics of my brown eye back (disgusting). Yea, we took a set of my ring close up for them and they all complain and she gets deleted. She has had more identity changes than Bin Laden or Epstein (who is probably retired from the shadow govt. after slipping out the back door and getting plastic surgery).
She'll get people back. Lets face it, guys only listen to gangsta rap to look cool and attempt to attract women. Why else would you unless you are going to run the local drug trade. In which case advertising it via rap would be stupid. So it's all about women.
How's those E-girls? Geezus. Chump magnets.
Maybe she could be "CAT 5E-girl"?