Reply To: Is it me or is everyone is going offline more than usual and people leaving???
August 19, 2020 at 9:05 am
#36074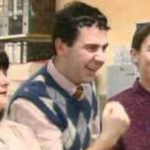 I8a6evjj
FUNKY LEGEND
FUNK: 12,050
Rank: Diamond-Back Gorilla
It's a matter of direction. I noticed that Simon Whistler is doing well. All he does is pump out narration for endless videos of interesting subject matter written by his researchers. Information is why people click. I do it for my down the Rabbit hole news sources that keep getting banned and moving to Bitchute for wrong speak, I do it for military updates with their OTT click bait photo shopped sci-fi stealth fighters to suck me in, I do it to learn about ancient civilisations often portrayed as remnants of ancient alien visitation, and of course I do it to see if a 50 cal amour piercing round can penetrate a 2 inch block of titanium (must see). So I stress the importance of Sam to be a tech info channel with comedy rather than comedy channel with tech info. He should have a stack of R&D lined up on his cyber desk just like Alex Jones and plow though it on his live streams and not rely on our lame memes and feedback. I noticed Sam resorted to playing some of my lame stuff live for example, So;
1/ Video uploads should have a category for unboxing and reviews so many products that cost too much don't need to be purchased with no need for Sam to upgrade his iPhone 6+
I'd recommend Sam extract the info from the reviewer and only leave snippets of the reviewer's voice when he or she (any females here that aren't getting paid like Adriana?) makes a funky comment but overall subscribers want to hear Sam speaking so dub them 90%
2/ If live calls deter people who doubt their competency live then have a cyber tape recorder type retro answering machine so we can leave messages. Make sure that there is a delete or proceed option so we can hit out punchlines right.
3/ Following Pewdiepie's model for memes is a bad idea. Our memes on the memes forum are a bit shit now aren't they? I recently looked at Pewdiepie's channel and noticed he has more subs so he gets to pick from high end graphic artist's memes (no way near 100 million viewers though so his sub to view ratio is appalling) so I think Sam needs a meme generator to make it easy peasy for us, mostly full of Sam pulling his faces so we can plug and play with them and insert captions.
4/ And most importantly, I would like the channel to officially become a tech review for business administration platform so I can claim my $5 a month on tax thank you.