Reply To: Let's write a script for a Movie starring Sam
August 7, 2020 at 8:21 pm
#35764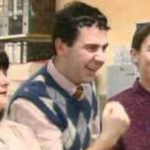 I8a6evjj
FUNKY LEGEND
FUNK: 12,050
Rank: Diamond-Back Gorilla
"Sam Creature 2.0 but its not owo"
I may be reading the code wrong but on the surface it seems like it's:
"Pretentious virtue signalling designed to establish oneself as an elite within his or her peer group/genre by casting out others as outsiders using "insider code" that only others within the "inner sanctum" can understand. A form of social parasitical cannibalism to em-better oneself at the expense of others."
I like it. I really like it. We really need to work shop this character.
This movie wouldn't work without a total arsehole in the script. Got anything else?