Reply To: Tips and tricks.
July 28, 2020 at 10:54 am
#35310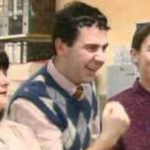 Mike Hockleby Cumming
FUNKY LEGEND
FUNK: 12,161
Rank: Diamond-Back Gorilla
There is a direct link to Taylor Swift content on Youtube called the "Trending" button. I wish there was a customise function for Youtube so I could change it to the "Astroturf" button.
Maybe Sam could provide it on his platform. E.g. I could change the SAMP of approval link to SIMP of approval for fun. He loves a good buttering up afterall.
Ok, I'm going now. Back to work.
Sorry.