Reply To: Things to google
July 27, 2020 at 9:40 pm
#35279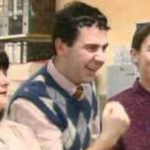 I8a6evjj
FUNKY LEGEND
FUNK: 12,050
Rank: Diamond-Back Gorilla
Right. I've done my Google research into the origins of man. Apart from spilling seed on the ground, there are several sources from all kinds of ancient texts, the Bible and archaeology that keep popping up consistently;
Sky falling
Flood
Anunnaki
Fallen Angels
Lack of transitional species in the fossil records
cross bedding in sedimentary rock
Objective reasoning that allows a picture to present itself from said evidence forms the following prognosis;
Aliens visited us tens of thousands of years ago doing what aliens do best. That is abducting Homo Erectus, probing them with rectal examinations for scientific research and then returning them to Earth. The "Fallen Angels" account describes a space ship crash from which the survivors emerged. Given that aliens clearly come from a smaller planet with less gravity they were overcome by Earth's gravity and their oversized heads, thin necks and small bodies forced them into a compromising bent over position of which they tried with great angst to recover from but could not lift their oversized heads. Homo Erectus, seeing this, ceased their opportunity for vengeance and embarked on their own form of rectal probing hence the name Homo Erectus by scholars.
Later Homo Erectus became fond of the aliens and nutured them . Several months later the first humans were born of whom we refer to as Adam and Eve. From an Alien's perspective, we became violent giants and as such are in fact the Nephilim of which ancient texts refer.
There is much modern biological and psychological comparability to support this hybrid species known as human;
1/ Hairless and unable to survive in the natural environment of the Earth without constructing rudimentary abodes, farming and clothing;
This is where evolution fails. The argument that we lost our fur because we came to know how to make cloth begs the question, why did we even bother to make cloth when we already had fur?
2/ The actions of both parties involved in this process evoke parallels to human nature in general
3/ Being half Homo Erectus and half alien we are only smart enough to get confused; Enough said.
Naturally, the aliens were eventually picked up by their rescue support vehicle some light years away at the time of the crash allowing this new human species to breed and multiply. However, they were really pissed off after the rectal probing episodes of which they had to endure on a daily basis for many months to years so as a leaving gift they set Haley's comet which was residing in deep space on a trajectory to eventually cause flood and global cataclysmic events several centuries later. They achieved this by ensuring that such trajectory would cause the tail of the comet to sweep across the Earth's atmosphere (the tail is swept in the direction of solar winds, not the flight path of the comet) causing countless trillions of tons of ice to fall on the poles freezing mammoths instantly and causing rain to fall everywhere else. The ice also offset the balance of the earth's crust on it's mantle upon the spinning Earth. This caused mountain ranges higher than ever before as well as oceanic plates to sink and allow the immeasurable amount of water that had fallen on the planet to equalise. It should be noted that the atmospheric pressure before this event was much greater than it is today and frozen water in the ionosphere was also brought down by the icy tail of Haley's comet which also contributed to vastly increased oceanic reserves. This is evidenced by the fossil record of supposedly half evolved birds which could otherwise fly well in a hyperbaric atmosphere but not today. Again evolution fails. How would survival of the fittest apply to wings that are only conducive to survival after millions of years of annoyance and hindrance during developmental stages?
But thanks to survivors here we are thousands of years later only smart enough to be confused.
Except me of course. Way too much alien DNA.