Reply To: You can install Windows Movie Maker on Windows 10.
July 2, 2020 at 6:19 pm
#34589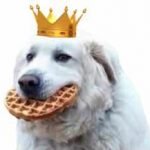 Kalle69
FUNKY LEGEND
FUNK: 14,968
Rank: Diamond-Back Gorilla
If you're looking for a free editing program, I'd recommend davinci resolve. It has pretty much all the features of a paid editing program, but for free, without a dumb watermark. Although it can be slow on lower-end computers.
Anyway, if you just want the quick and easy Windows Movie Maker I'd recommend downloading Windows Essentials 2012, and then just choosing to only install movie maker. You never know what links might contain malware