Reply To: Why Windows 10 design sucks
June 29, 2020 at 2:19 am
#34502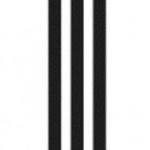 SlavBoi
FUNK: 1,491
Rank: Lion-Tailed Macaque
@instrogamer121 Exactly!! This is a very good concept from you.. FYI, you can actually make your start menu look like Windows 8, even in Windows 10 (duh, who even wants that abomination of a start menu 😆😂). But instead of clicking the Windows button 2 times, I think a better solution will be for Microsoft to include a feature to change the start menu style, just like XP did back in the days.. Then it would be soo nice.
BTW, who watches Avdan's concepts? I do and they are so awesome.. I ain't telling Microsoft to copy his design, but to include some features that he shows in his concepts, like the dark mode( you know the dark mode is horrible in Windows 10).
Also that Microsoft may also improve on the existing features and the start menu.