Reply To: who is YussufKhalil?
June 24, 2020 at 8:07 pm
#34380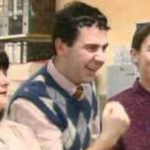 I8a6evjj
FUNKY LEGEND
FUNK: 12,050
Rank: Diamond-Back Gorilla
I don't thunk there is a problem. I leave my baggage in YouTube comments or if censored for wrong speak I go to Bitchute. I like to think of Samtime as a safe space for self deprecating humour and sharing a bit of tech knowhow. Yeah, bringing up a controversial topic like the nation of Chaz is fine as long as there is a punch line to go with it or better yet, a good fart joke. As far as fart joke's go however I think Sam is out of form with his fast jokes of late. You could say, he hasn't cut a good one for a while. Dahahahaheeeeeee.