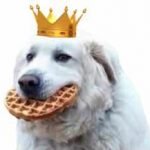 Kalle69
FUNKY LEGEND
FUNK: 14,777
Rank: Diamond-Back Gorilla
I really recommend Postal 2, It's some times on sale for 1$ or something it's 7 NOK in norway which os where I'm from. Put it in your wishlist, you'll get a notification when it's on sale.
Anyway, it's a FPS from 2003, it's sort of like GTA, but no cars, but you can shoot people. You can do a bunch of things, burning people with gasoline and matches, peeing on people, throw a machete as if it was a boomerang and cut people in half.
The story follows an average guy as you go through 5 days. And you get about 3-4 chores every day. Examples of these chores is, bying milk, confessing sins at church, and getting laundry. After confessing your sins the church gets taken over by terrorists.