May 5, 2020 at 11:24 pm
#32049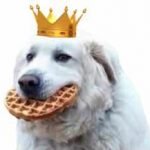 Kalle69
FUNKY LEGEND
FUNK: 14,777
Rank: Diamond-Back Gorilla
Maybe he already had a channel for gaming and gamed a lot on it and even his main channel, but no one cared. This was pretty long ago though.
And sam is already strugilling making 3 videos a week. Making gaming videos sounds easy but you need 1 hour of fottage for 5 minutes of interesting content, and editing that time might take 3-4 hours.
And probably not many people would watch them anyway, I mean some of the videos on his main channel with over 200k subs get 5k views, how many do you think he'd get on a brand new channel.