Reply To: DARK THEME TEST! (Over for now)
April 28, 2020 at 6:50 pm
#31561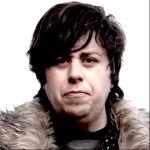 POPE SAMTIME
FUNKY POPE
FUNK: 52,062
Rank: Diamond-Back Gorilla
Return to the light side!
Hey everyone, thanks for testing out the Dark Theme. We've gone back to the light theme for now because the tweaks needed to fully optimise it are a little too involved.
Could make a return further down the road, but for now, may your eyes be brightly blinded with white-hot FUNK!
EDIT:
Wow it's so bright in here now. Must have gotten used to the dark, haha.
Even though it's over for now, let me know would like to see the possible return of the Dark Theme further down the road.
This reply was modified 1 year, 3 months ago by

POPE SAMTIME

. Reason: Added notes