Reply To: (quite important) Account data export page not working
April 27, 2020 at 9:22 pm
#31448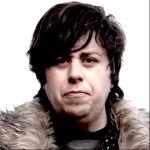 POPE SAMTIME
FUNKY POPE
FUNK: 52,056
Rank: Diamond-Back Gorilla
Thanks Gabs, I'll look into it
EDIT:
Okay, can confirm the weird glitch when trying to export data. Will look into fixing that.
In the mean time, saltynibba, I was able to see your request in the back end, and you should receive the data through email soon.
Your request Gabs mustn't have fully registered, so I've resent a request confirmation to your email.
This reply was modified 1 year, 2 months ago by

POPE SAMTIME

. Reason: Update