Reply To: Guide to fighting Content ID Claims?
April 23, 2020 at 11:55 am
#31109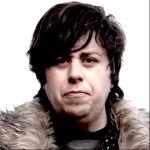 POPE SAMTIME
FUNKY POPE
FUNK: 52,126
Rank: Diamond-Back Gorilla
Hey EddiesTech, if it is just a copyright claim, and not a strike, then I would just leave it be in your case. Because if you're not a YouTube partner, then you're not losing out on any income, and the claim shouldn't affect the performance of your video.
As BMG upheld the claim, the only further action you could take would be to file a counter-notification, which would force BMG to either withdraw the claim or file a lawsuit against you. Which could get very serious and very costly.
I would only go that far if the video I made was going viral, I was certain it fell under fair-use, and I felt ready to go to court over it.
Here's more info from YouTube: